The professionals at Adams Appraisal are qualified to provide certified appraisals to properly insure art, collectables, furnishings, business equipment, and residential content. We provide evidence based valuation of comparable replacement cost, inventories, and photography for you and your insurer.
Even the most comprehensive policy does no good if the replacement cost has not been determined. Many home-owner's policies do not properly address the value of the items you treasure. If a claim must be made, your insurance company may require proof of value be established prior to the damage or loss. Though it may be possible to appraise items after they've sustained damage or been destroyed, there is never a clearer picture of your items value than while it is still whole. When you itemize your collection with a professional appraisal, there is peace of mind that nothing will be overlooked or undervalued.
All our appraisals are certified as required by USPAP, (Uniform Standard of Professional Appraisal Practice) the federal standard, and follow the best professional practices of the ISA (International Society of Appraisers) . These are among the highest standards in the industry.
Dissolution of marriage requires a well-supported, professional appraisal report that will hold up during negotiations or litigation.
If you find yourself in a battle of assets we can catalog and value more than antiques, we establish value for most household contents or specialty collections such as guitars, firearms, tools, vintage vehicles, silver, art pottery, furniture, fine art, and much more.
Professional courtesy, confidentiality, and top notch analysis. Working through the sensitive needs of your situation is not a problem. Client confidentiality is among the core ethics of professional appraisal practice.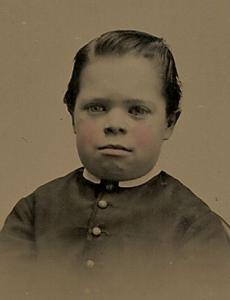 We provide a range of services for estate planning, heirs, and executors. Many people just want to know they are not mistaking a valuable item for trash. Simple consultation to help identify sale and donation options is available.
Professional Appraisal Documentation can be provided for dividing assets among family, donation to a not for profit organization, or determining value for tax purposes.
Finally we can provide a consignment venue for high end art and objects. (generally excludes furniture)

Our staff are experienced with a wide variety of estate contents including art, furnishings, vehicles, special collections, general household or commercial items.
We are qualified to evaluate fair market value for donation to a not-for-profit organization. In order to claim substantial IRS tax benefits the donation of material should be accompanied by a certified appraisal from a qualified appraiser. – *All our appraisals are certified according to the Federal standard, USPAP (Uniform Standards of Professional Appraisal Practice). "Qualified Appraiser" as defined by the Pension Protection Act of 2006 to make appraisals for Federal Tax purposes.

We are qualified to appraise;
Art, collectibles, antiques.
Home furniture, electronics, and decor.
Donation of product, business inventory, or equipment.
Salvage or surplus building material from remodel or deconstruction.